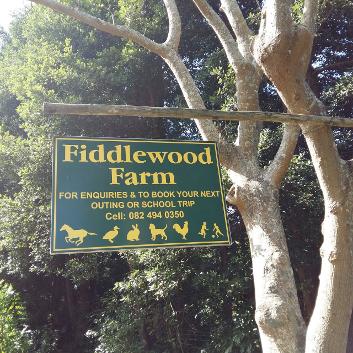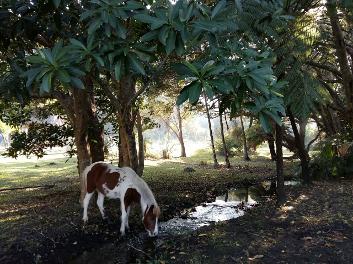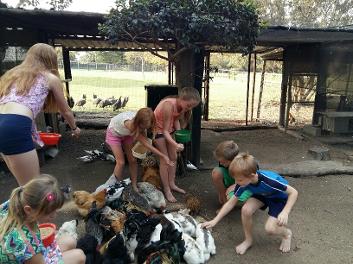 You are welcome to contact us directly to book your class's next outing via the telephone numbers below. Please note we open to school groups (homeschool included) only.

You are also welcome to fill in your details on the form to the left and we will contact you regarding availability.
Please allow 24 hours for us to respond to your email.
School groups: R 20-00 per child.
Please contact us with your specific needs regarding your outing and we will give you exact details.
Heather Bense
Landline: 039 3173911
Cell: 082 494 0350

email: heatherbense@lantic.net
website: www.fiddlewoodfarm.com
SCHOOL GROUPS - by appointment only
Monday - Friday: 8a.m. - 4.30p.m.
Lot 35, Alexander Avenue, Margate.
Travelling south from Port Shepstone on the N2, take the Margate turn-off.
Turn immediately right over the toll road bridge and continue down Wingate Avenue for 500 meters.
Turn left into Alexander Avenue for 200 meters.
Fiddlwood Farm is on the left.
"Children have always learned and created places for themselves through play." Donna R. Barnes